All Women of St. Michael's (AWSM)
We invite all women of St. Michael's to join in our activites, programs and ministries. We also invite you to be a part of the leadership team that plans and coordinates our programs.
Our purpose:
+to bring the women of St. Michael's together in meaningful ways
+to build and nurture relationships through activities which include faith, fellowship and service.
Fellowship Activities
September 18th - Women's gathering at Katy Pepper's home from 7 to 9 pm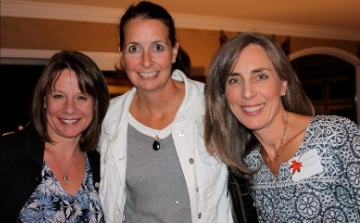 Over 70 women attended our September gathering!
Entertainment, Conversation groups, refreshments and
fellowship!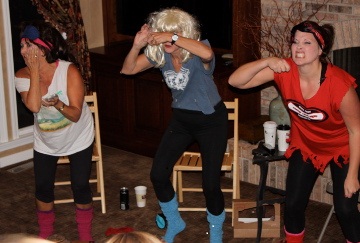 The entertainment at our Fall Gathering!
December 4th - Advent gathering at Michele Phillips' home from 7 to 9 pm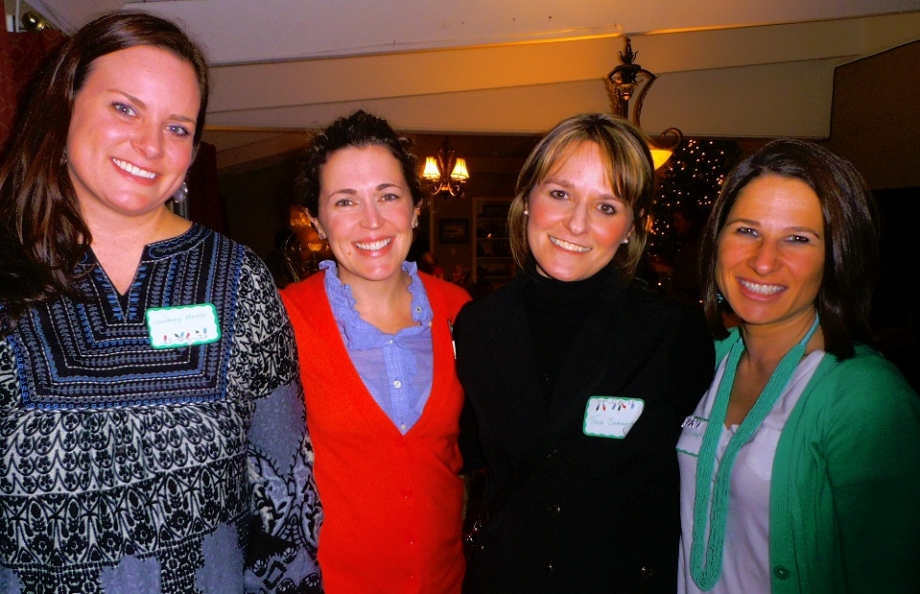 Advent Gathering!
February 5th - Bunco Night at St. Michael's from 7 to 10 pm
Come join AWSM (All Women of Saint Michael's) for Bunco Tuesday, February 5th , 7 – 9:30pm in the Community Room. No experience is necessary!
Per last name, please bring something to share:
A-C Cold Appetizer
D-J Take a Pass
K-R Wine
S-Z Hot Appetizer
Dessert provided by AWSM committee
Change for Change: Franciscan Outreach. Donations of men's and women's gloves, socks and undergarments and/or cash to the Change for Change jar will be appreciated. Donations are optional.
Any questions, please contact Sue Barnum (847)304-6989 or sbbarnum@comcast.net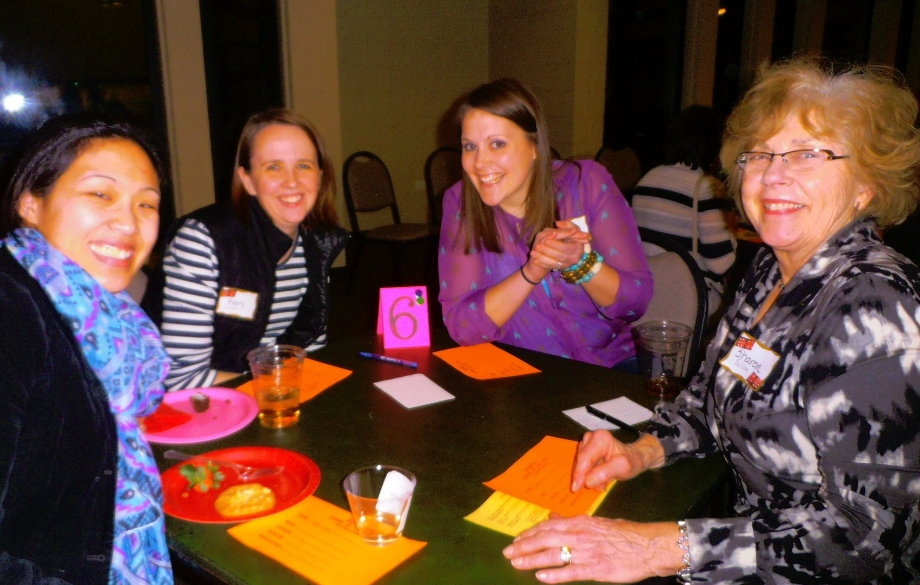 Fun at Bunco!

Feb 22-23 at Camp Stronghold, Oregon IL (90 Minutes west of Barrington)
Led by Deacon Laurie Michaels
Help, Thanks, Wow (Amen)
An Overnight Lenten Retreat for Women
Friday, February 22 to Saturday, February 23
Camp Stronghold, Oregon, IL
Drawing from the themes in Anne Lamott's latest book Help, Thanks, Wow, we will explore how these three simple prayers can help us get through tough times, everyday stress, and the hard work of living in our fast-paced culture. Led by Deacon Laurie Michaels, the retreat will provide opportunities for individual reflection, small group sharing & discussion, yoga, art, walking meditation, worship & song.

AWSM (All Women of St. Michael's) will be hosting a Great Gatsby evening Saturday, April 20th at 7pm for the whole parish. Enjoy appetizers and jazz. Details to follow. Adults only please.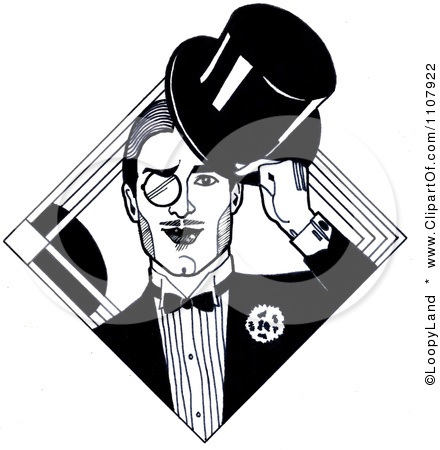 Faith and Formation - Bible and Book Studies
Tuesday Mornings: SOUL JOURNEY, 8 Jan - 26 Mar, 9:30 to 11:30 a.m., The Gospel of Mark, led by Kay Lewis, 847. 381.7820
Tuesday Evenings: SPIRITED SISTERS, 19 Feb - 2 Apr, 7:15 to 9:00 p.m., Joyce Rupp's, Open the Door: A Journey to True Self, led by Sue Barnum and Sally Smith. Please contact Sue Barnum, 847.304.6989, or Sally Smith, 847.274.4622, with questions and to reserve your copy of this inspiring book.
Service and Ministries Led by Women of St. Michael's
Altar Guild - Kristin Krueger, 847.487.8944
Prayer Shawl Ministry - Vicki Ridges, 847.458.2747
And All the Angels Gift Shop - Nancy Carney and Marti Callahan, 847.358.2667
Redeemer Soup Kitchen - Mary Beth Kovacik, 847.304.8726
Martha Guild - Sue Beverly, 847.438.6225
Christmas Basket Program - Katy Pepper, 847.304.1156; Nina Stephenson, 847.381.4806
Young Women/Mothers of Young Children - Julie Allord, 847.359.6074
Little Red Wagon - Ruth Silver, 847.381.1871
Integrating New Women - Annilee Quinlan, 847.304.6971; Tina Summerfield, 312.685.8462
AWSM Service - Sally Smith, 847.202.5996
AWSM Communications - Ann Ross, 847.540.0652
AWSM Faith and Formation - Brooke Raymond, 224.234.2425
AWSM Fellowship Chair - Kay Lewis, 847.381.7820
AWSM Chair - Sue Barnum, 847.304.6989; AWSM Co-Chair - Michaele Phillips, 847.304.4107