· Vision & Mission of the Buildings & Grounds Committee
o Our vision is to make St. Michael's an appealing and inviting place for growth by providing optimized and timely solutions for in-church ministries and non-regular maintenance needs of the church, properties and occupants. We also focus on enhancing parish fellowship through church wide member events and mutual accomplishment through faithful stewardship. We accomplish our work with a project management approach via distributing projects among committee members and volunteers and through mutual support and assistance. Work is authorized via a tiered cost approval and vestry approval process.
· How to Get Involved
o Show up and "Just Do It"! We welcome new, and past committee members and folks who are just interested or are called to do "tangible" faithful work.

If you are interested in a project or interested in the committee please feel free to call Todd Ross, the Buildings & Grounds Committee Chair, Home: 847-540-0652 | Cell: 847-302-9343.
· When Do We Meet?
o First Monday of each month at 7:00 p.m. in the conference room or the church library as a fallback location. Holiday scheduling conflicts will back the meeting up one week.
· Committee Members and Backgrounds
o Todd Ross – Chairman ( I.T, horticultural, Sales and project management)
o Ray Kean – Vestry Liaison (finance)
o Kim Lessner – Operations Manager and Sexton liaison
o Steve Barnum – past Chairman and "Main Thing Project Manager"
o Larry Quinlan – Past Chairman (commercial construction, contracting)
o Judy Tolle – Past Chairman
o Carol Hebert – (plantings and "Adopt-A-Plot" Project Manager)

o Russ Watson – (commercial construction and project management)
o John Totten – (financial and project management)
o Dolores Duncan – (highly proactive faithful action and guidance)
o Lance Marcinek – (Vestry and proactive action)
o Daryl Dawson – (proactive action and lighting expertise)
and, newest members, Lou Longo - (Project management) and Greg Mears - (Electrical Engineer & Project Management)
· Projects Completed This Year (2012)
o Spring & Fall Clean Up and Mulch Days
o Popular and Effective Adopt-A-Plot grounds planting program
o Isolation and repair of 3 persistent roof leaks
o Choir Room lighting improvement
o Sturtz House roof and gutter replacement
o Sturtz House all wood and iron trim painting
o Sturtz House water heater replacement
o Sidewalk repairs/patching
o Gutter extension
o Chapel Door and Little Angels Door window installations
· Projects Active/Being Planned
o Sanctuary and Community Room Lighting Study – Daryl Dawson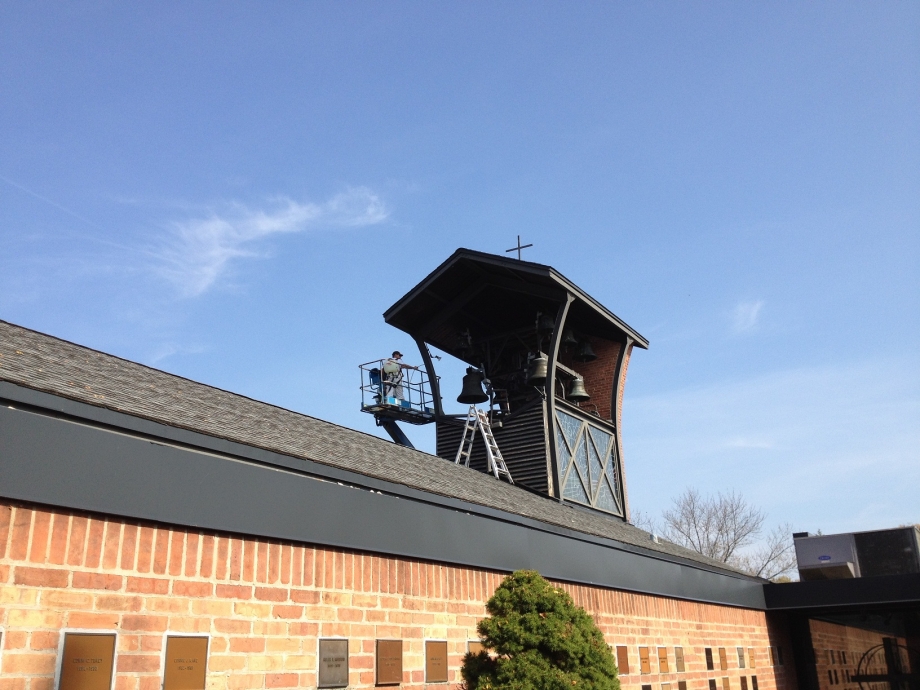 o Repair upper landing of back entrance and related water leak