The goal of our youth ministry program is to give youth a community of supportive friends in which to belong as they begin and grow a relationship with God. By seeing Christ in one another, serving others, and acting as the hands and feet of Christ in the world, our youth seek to deepen their faith and share God's love with others.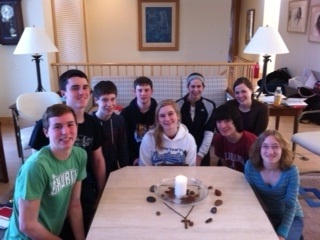 Our Confirmation Class Spring 2012
What happens on Sunday mornings?
LIFT (Life in Faith Together)--Middle School Students, grades 6-8
On a typical Sunday morning, our middle school students gather to worship together at the 9:00 service. Following Communion, we head to the Sturtz House for fellowship, food, & formation. Discussion may include the scripture readings of the day and considering how they apply to our lives, upcoming youth events, and continuing to grow our friendships with one another.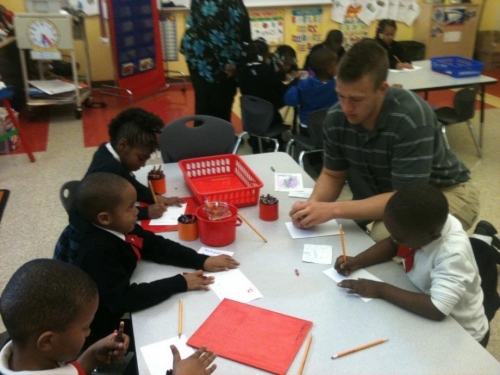 One of our service trips to an inner city Chicago school.

SMUSH (St. Michael's Unnamed Senior High)—High School Students, grades 9-12
On a typical Sunday morning, our high school students gather to worship together at the 10:45 service. Following Communion, we head to the Sturtz House for fellowship, food, & formation. Discussion may include real life application of the scripture readings of the day and getting to know one another better. This group is responsible for planning and executing much of their own service and fellowship events. In addition, this group enjoys going out for lunch one Sunday per month.

Other Youth Activities—

· Confirmation Class (for Sophomores traditionally)

· Frequent opportunities for service & fellowship

· Summer Mission Trips

· Diocesan Retreats (Happening & New Beginnings)

· Youth Choir

· Camp Chicago