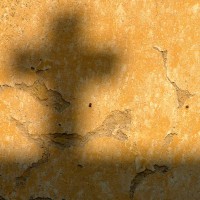 Lenten Program 2013 - Five Wednesday Evenings
By The Rev. Patrick Raymond | February 13, 2013
Lenten Program 2013
Five Wednesday Evenings
6:00 pm Stations of the Cross
6:30 pm Shared meal in the Community Room
7:00 pm Two Opportunities...
#1: Faith Reflection Groups
Three groups that have already formed will meet on Wednesdays at 7:00 pm. Additional groups may be formed if there is sufficient interest. To take part in a Faith Reflection Group, share your interest with Fr. Kevin, kcaruso@stmichaelsbarrington.org, 847.381.2323, ext. 13 or complete a form by clicking here.
#2: "I will, with God's help." Our Responses to the Baptismal Covenant
Wednesday, February 20
Will you continue in the apostles' teaching and fellowship, in the breaking of bread, and in the prayers?
Wednesday, February 27
Will you persevere in resisting evil, and, whenever you fall into sin, repent and return to the Lord?
Wednesday, March 6
Will you proclaim by word and example the Good News of God in Christ?
Wednesday, March 13
Will you seek and serve Christ in all persons, loving your neighbor as yourself?
Wednesday, March 20
Will you strive for justice and peace among all people, and respect the dignity of every human being?

Back